Here at Touch of Modern, we do our best to provide insightful product details to help you in your decision to make a purchase!
In order to help our customers who are seeking additional information, a form is available on our product page where questions can be asked about that product.

On Website: Below Product Details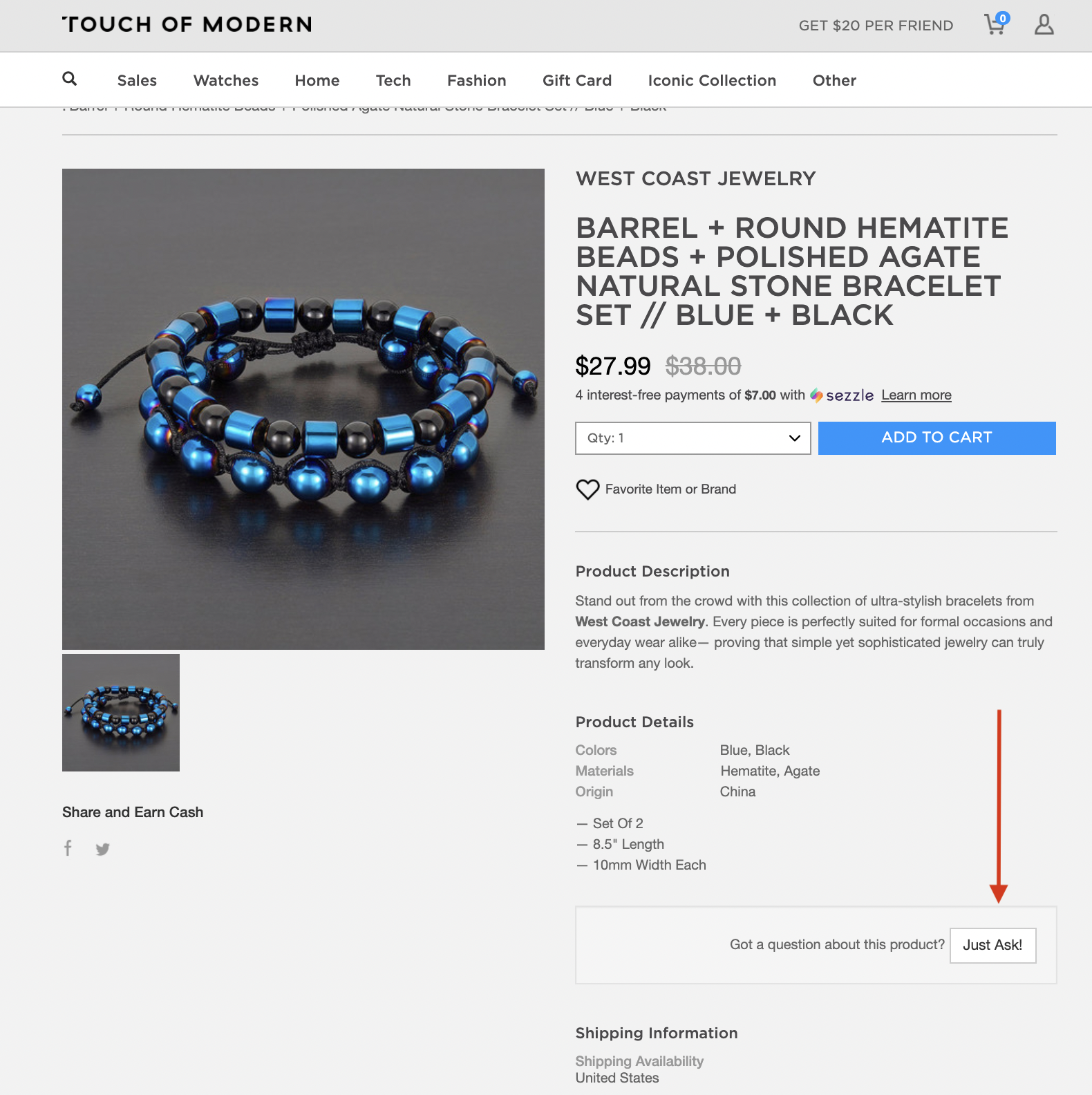 In-App: Below Product Details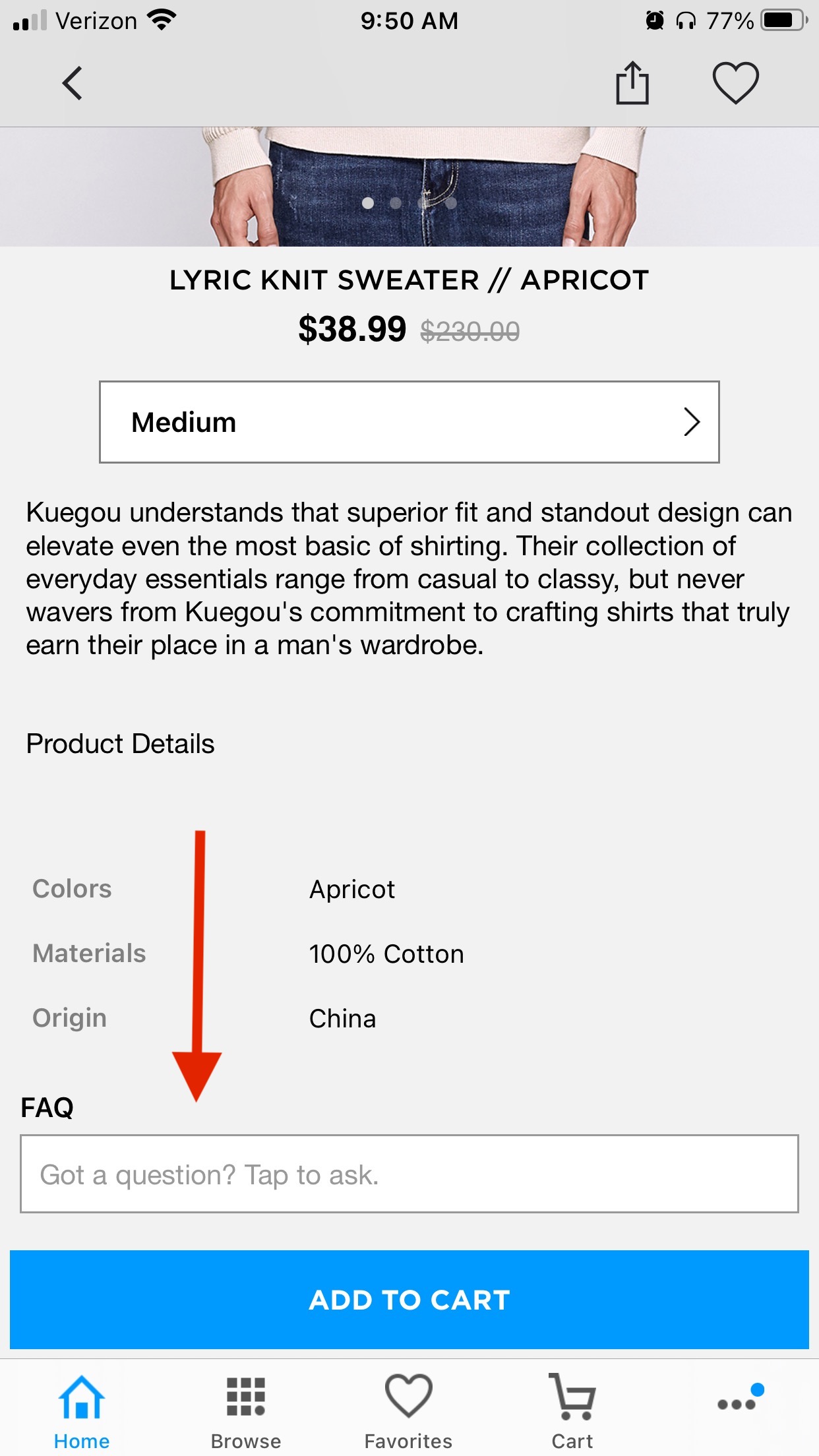 Once a question is asked using that form, the question is sent directly to our vendor partner of the product for review. If we are able to receive an answer, we will send you an email with their response.

If our vendor partner is not able to respond, a Touch of Modern agent will try to assist in finding the answers for you!