Yes! We have size charts available on all apparel, footwear, and eyewear sales that require one.
-If you are viewing our website directly, please click on the link "Size Chart" next to "Select Size". A new window will open with the corresponding size chart.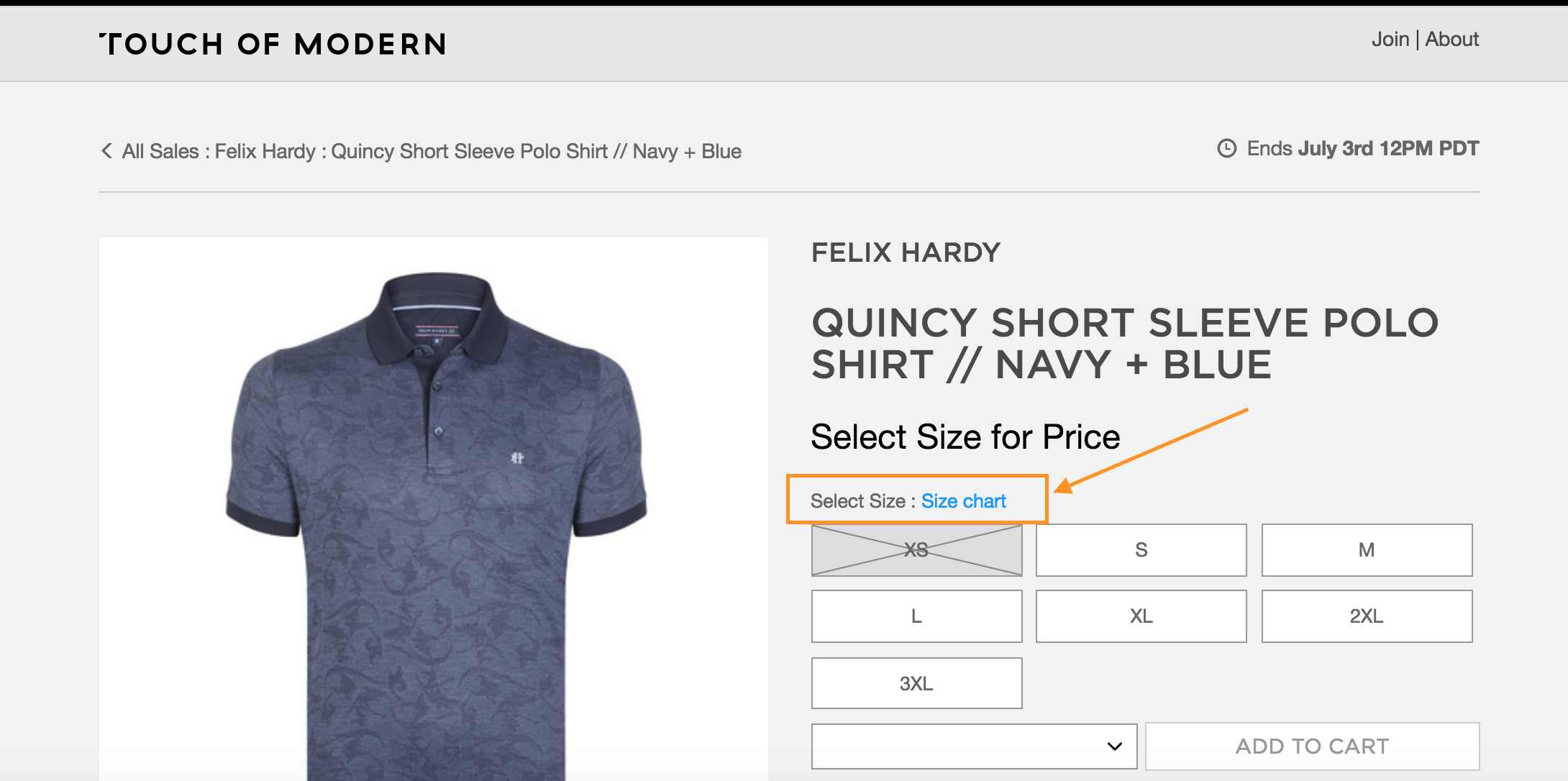 -If you are using our Touch Of Modern mobile app (iOS or Android), the size chart is available as the last picture in the item's photos.
Example: In the image below, the Lorenzo Slim Fit Dress Shirt shows three available product photos. Swipe left to reveal other pictures. The size chart will be the last photo.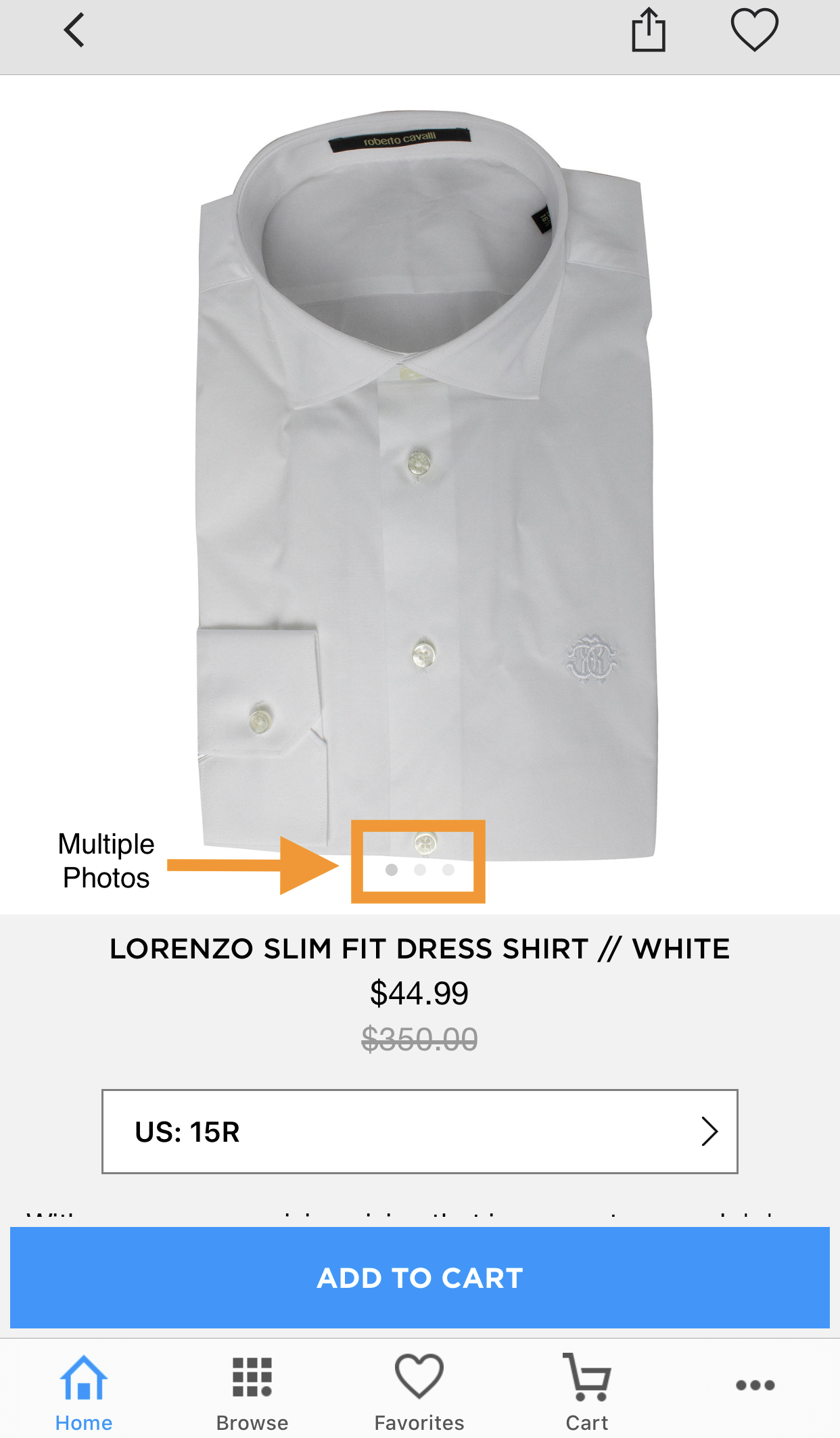 Example: Size chart shown as the last photo.