Taking advantage of our Invite a Friend program is really simple!
From the Touch of Modern homepage, find the "GET $20 PER FRIEND" button at the top right corner of the page and click on it.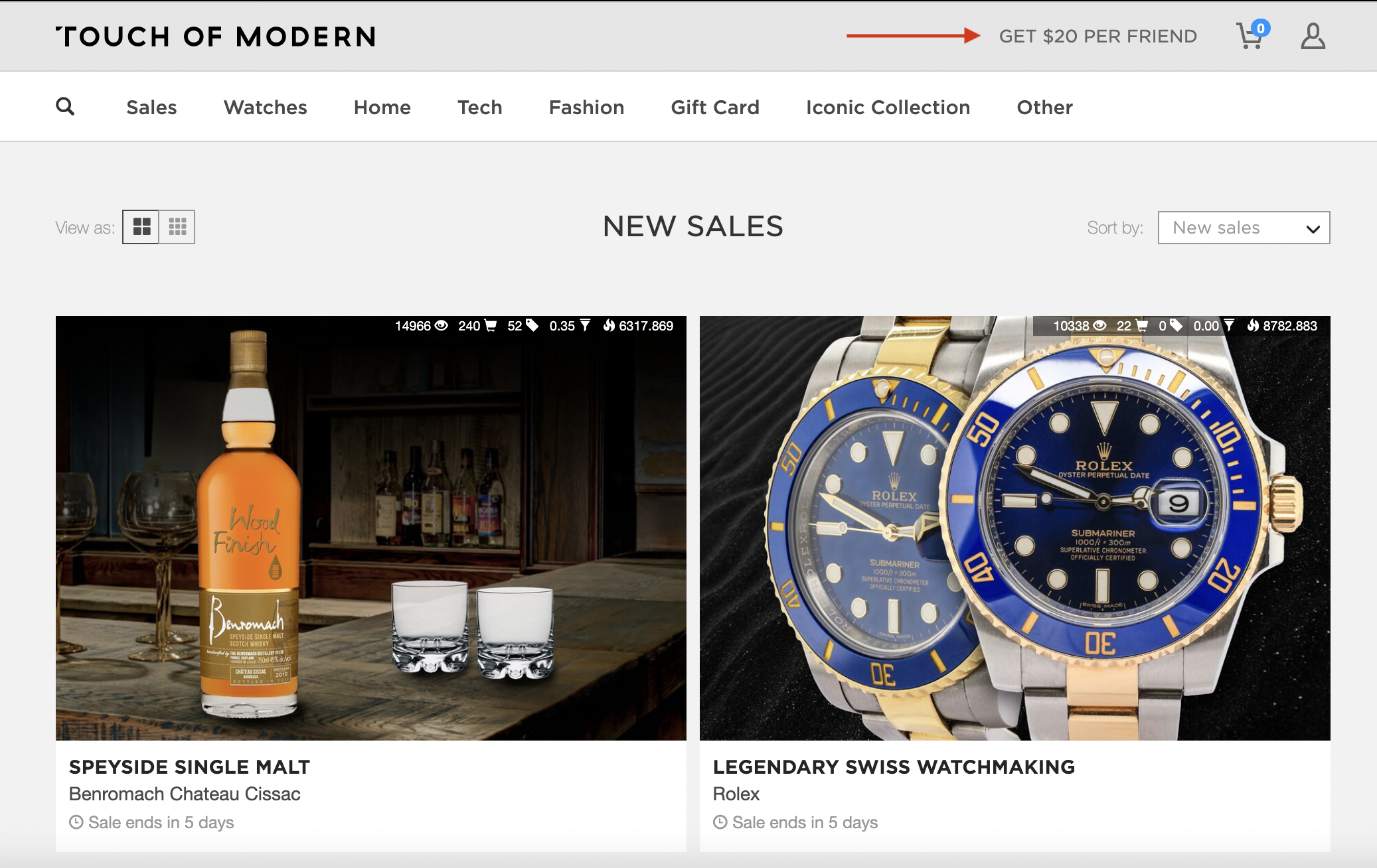 You will then be led to the Invite a Friend page.
From there, you have a couple of ways to invite your friends to become Touch of Modern members.
1. You can enter the email addresses of the friends you would like to invite. From there, the recipient will receive an email asking them to become a Touch of Modern member via your personal referral link.
2. You can send your friends your personalized referral link. You can find that link by scrolling down the page under the "Invite by Link" section of the page.
3. You can sign in to your Facebook to post a message about Touch of Modern with your referral link.
4. You can sign into Twitter and tweet your referral link there.
Once they sign up for a Touch of Modern account using your referral link, they will receive a $10 store credit to use immediately and you will receive a $20 store credit once their first order ships.
Note - This program is meant to be for referring new customers only. Users who abuse this privilege will have credits removed and potential suspension of their account.